Your Prom Experience
From the moment you set foot into our store, our goal is to make you feel relaxed, amazing & to help you find your special dress. Whether you know exactly the style you want or you have no idea where to start, we can assure you that with over a decade of experience, we'll be able to help
We spend days & hours watching countless fashion shows from many designers and if we don't think the dresses are perfect enough for our customers, they don't make the cut into our store! We are approved stockists of Sherri Hill, Jovani, Rachel Allan, Portia & Scarlett & Mac Duggal.
Aside from international designers, we also consider it important to support British designers and businesses. We are proud stockists of British brands including Angel Forever, Gino Cerruti, Mascara,  Pia Michi and more.
See Inside Our Superstore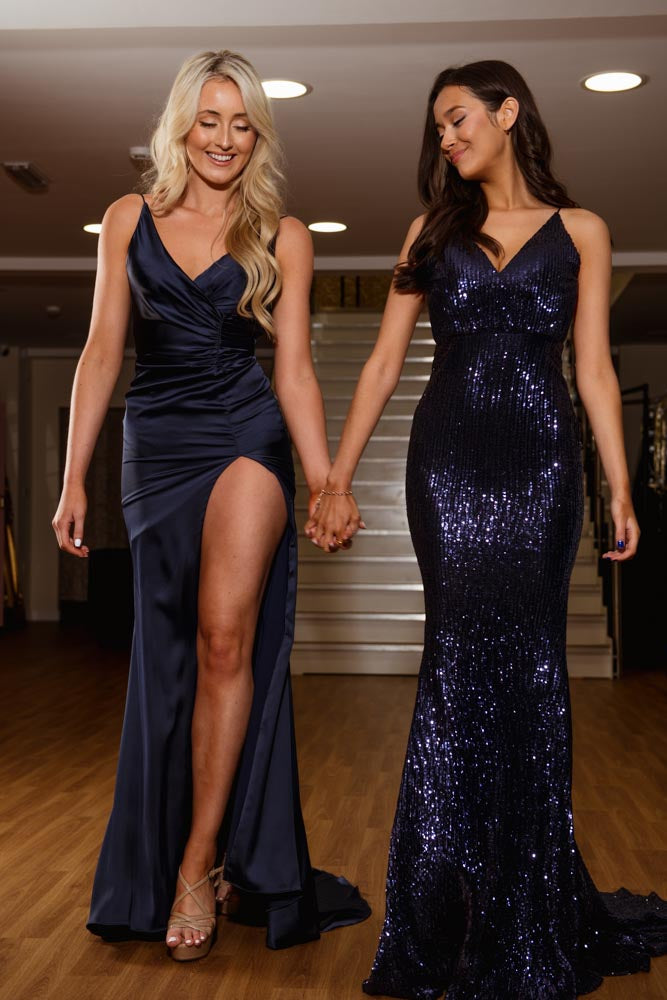 Why The Dress Studio?
Firstly, we know that our prom dress customers are all completely different. We have a team who are fully trained to help you; we are going to make this an incredible and memorable experience.
Some of you may be absolutely giddy for prom and want a dress that it is completely 'all singing, all dancing, out-of-this world, stand-out amazing!' For others, we know that prom can be a bit daunting and you want something super simple, this is not a problem! We have something for everyone. Whichever type of prom girl you are, do not worry!
Our team are specially trained and have years of experience helping prom customers find their perfect prom dress. Our store has every type of dress imaginable and we are confident that we will be able to help you.
Our Prom Promise
We will not sell the same dress to anyone else at your school. We keep a register of every prom dress, we will not even sell the same dress in a different colour!
The Dress Studio also recognises that everyone has different budgets for their dresses and we strive to accommodate this. Please, do not worry about visiting our store if you are concerned that everything may be out of your price range.
Check out our pricing information below.
Dress Studio Pricing
Price Point

Whether you are looking for a prom dress or evening dress for a black-tie event, we are confident that we will be able to help! We are proud to offer long dresses at all price points, starting from £55.

Price Match

If you have found the exact same dress instock in another store, we will price match this for you. For more information on Price matching please contact the studio at 01925 766 258

Payment Plan

Yes, we offer payment plans! We ask for an initial deposit on the dress and then you can pay the rest of the balance at a later time. All we request is that a payment is made every 28 days. We keep the dress in the store until it is fully paid for.